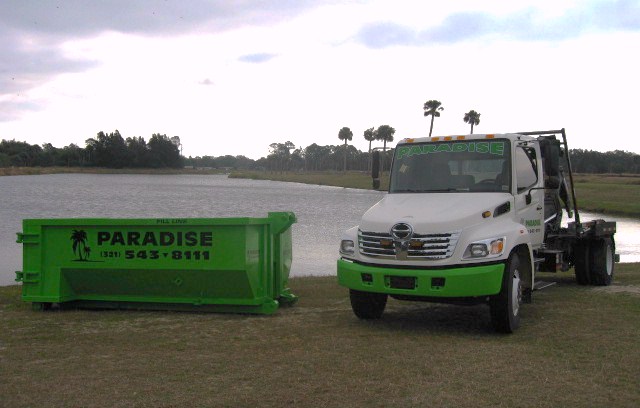 Our Story
As a sister company to Paradise Lawns, we found that renting a dumpster was costly and time consuming. Instead of waiting for a return call and upsetting our customers, we purchased our first truck and a small inventory of various sized dumpsters. Before we knew it, the demand was high, and customers loved working with a service provider that could get the job done. Paradise is "Customer Service Driven" and helping people is what we do best! Fast forward, we have over 100 dumpsters and 4 Delivery trucks servicing all of Brevard County. As a value-added service, we now offer a Grapple Truck for yard waste removal!
Meet the Team
James Kershaw
As a manager and operator, James is the man on the other side of the phone when you call
Dave
Dave is the driver who will be dropping off the Dumpster right where you want it!
So let's ditch the hidden fees…
At the bottom of the page, click the green button. There is a form, complete it with your information & we will contact you shortly. Your price is what you pay, without any hidden fees or delivery charges. Call us today!